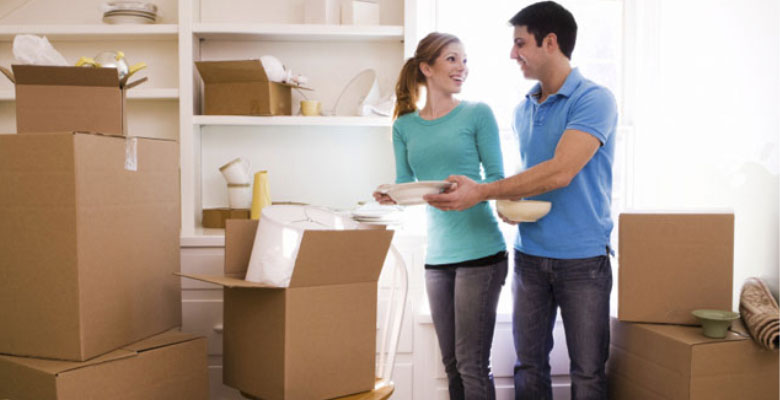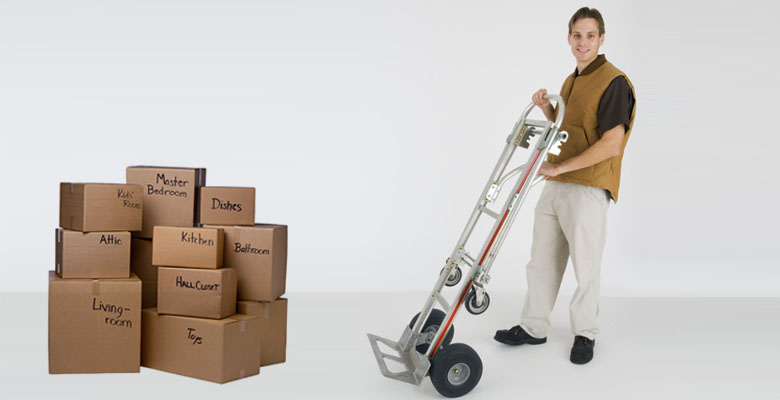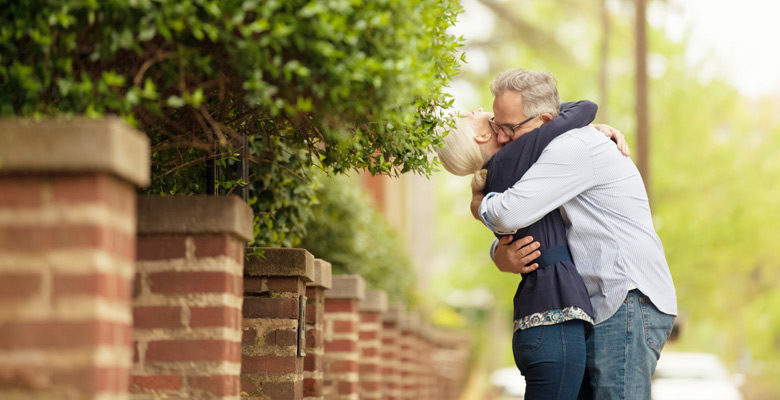 Customer Feedback
19 June 2019
You shifted my furniture from Drury to Beachlands. What a wonderful job. Very friendly and very careful and explained what they needed to do and what had to been done. They were very happy to make a second trip.

Highly recommend. 10/10 Excellent
Jan
---
28 May 2019
Hi Anna,
This email is well over due. I have been meaning to send you a big thanks for organising our move a week or so ago. Our movers were the most polite team. They worked super hard, stacked the truck like Jenga, took the upmost care with our stuff and didn't once touch a wall. Going upstairs and around corners with some heavy things wasn't easy, and they were even gracious when we changed our mind about one very heavy wardrobe and asked for it to be brought downstairs again.

We couldn't have asked for a better team. I'll be recommending Super City to anyone who asks.
Kind regards,
Kara
---
10 May 2019
Hi Anna,
Just wanted to say a huge thank you to you and the men who helped us move! What an amazing group of guys.
So cheerful and friendly!
They made a stressful time seam less stressful. Thank you so much!
Warm regards,
Tiffany
---
29 April 2019
Hi Anna,
Just wanted to take a quick moment to give you some feedback about Darrell and Wayne.
These guys are truly outstanding. They are both incredibly hardworking, nothing was ever too much trouble. They took extreme care with all my belongings. We even had a few good laughs along the way, and this lightened what could have been a very stressful day. Really appreciate everything they did and would not hesitate to recommend you or your services to anyone who was looking for movers. Thank you all ever so much.
Kindest regards, 
Tina 
---
Jim reviewed on 19 March 2019
Very pleased with the service and professionalism of Darryl and Wayne. Extremely polite, hardworking and nothing was too much trouble. Would recommend them very highly.
Quality: 10
Customer service: 10
Value for money: 10
---
19 March 2019
Hi Anna,
The guys were just fantastic regarding our move last week, my husband has not been well and the stress was taken away from him!  thanks so much!
Also, the lady I work with is using your services next month so have highly recommended you!
Thanks again,
Cheers 
Angie Shillito
---
 4 February 2019
Hi Anna - just to thank you for your easy, stress free service.
The workers- Darrell and Wayne worked tirelessly from beginning to end in a very professional manner. We will have no hesitation in recommending your company to anyone contemplating moving.
Best wishes for a prosperous 2019 for all.
Kind regards
Alex and Faye Mangu
---
16 December 2018
Hi Anna,
I hope this finds you well. I would like to pass on my thanks and thorough appreciation for the team who managed my house move on the 8th. Darrell, Wayne and Anaru were so polite and friendly and nothing was a problem to them. They moved all my furniture and belongings so carefully and with great efficiency and were full of fun and good spirits all the way through which makes a big difference on a stressful moving day!
I have never had such a seamless, easy, stress free move and it's all down to your team. Thank you, too, to you for your speedy response to my enquiry - you have been fantastic to deal with as well and I was impressed with your rates too. 
I can't praise the team highly enough and will be telling all my friends about your guys too.
Thanks so much! You guys are the BEST!
Hope you have a lovely Christmas and summer break,
Erica
---
14 November 2018
Hi there Anna, 
I would like to say a big thank-you to you and your team for making our move such a smooth transition - you have some very lovely, polite men working for you who really made everything smooth! - it was most appreciated! 
Thank-you again.
Kind Regards,
Grace Manning
MODERN ENVIRONMENTS
---
31 October 2018
Hi Anna
I would like to say that Darryl and his Son were very professional, polite and efficient!
They are a credit to your firm!!
Please pass this feed back onto them as we will be recommending your Company to our friends.
Thanks again, they made the whole process easier in a stressful situation.
Regards
Tina & Brent
---
24 October 2018
Really happy and positive guys with a can do attitude who ripped in and got the job done with no breaks or stops for lunch - I thought they would struggle to keep up with me but was very much the other way around.
Good humour and laughs a bonus
5 stars *****
Justen Maxwell-McGinn
---
17 October 2018
"If anyone is looking for a fabulous company to shift your business or home I would recommend you contact Anna Hansen from Super City Removals.  We moved our Medical Centre a couple of weeks ago and believe me that could have been a mission without the expertise of this company!  Anna and her team had us loaded and at the new centre with no hassles in what I think was record time (even when I kept finding more big stuff that should have been on the truck already – her guys just grinned and dealt with it!)  Nothing was too difficult for them.

The actual shift by distance was not far but we had some "fragile" cargo on the truck which they made sure was all loaded securely and well protected.  They unloaded us and put everything where we needed it in the new building  – again without any hassles.  The "big burly blokes" were extremely polite and courteous all the time.  Pricing for this great service was very reasonable too.   I wouldn't hesitate to use them again!!"
Dale Shepherd
General Manager
---
18 August 2018
Super City Removals, Auckland Provided exceptional experience from start to finish. I was very impressed with Anna's and Super City Removals outstanding service, professionalism and competitive pricing. 
As part of the exceptional customer service we experienced, Anna answered our questions promptly and provided great support throughout the whole process.
On moving day the furniture transport team arrived on time and worked tirelessly to complete our move in the shortest possible time. They were super careful with our furniture, fragile items and other personal belongings.
Accordingly, I highly recommend Super City Removals to all others in Auckland, and when the need arises in the future we would be using them again!
Shaun G.
---
11 June 2018
Hi Anna
Shane and Tremaine were absolutely fantastic!
They did the moving in a professional manner!
Great work!
Regards
Rajiv
---
5 December 2017
Hi Anna!
Thank you so much for your help today!
These guys were awesome!!!  
and have done a great job!
We are really happy now!
Thank you again.
Have a good night!
Tomiyuki Matsubara
---
6 June 2017
Hi Anna,
A quick message to say how great the guys were that moved us on Friday!! Excellent workers, and good guys that really cared about our stuff!
 I need to rebook with you, I hate to think we are shifting again so bloody quickly, but they made it so much easier & most stuff has just been stored in the garage
Ideally we would love the same 2 guys
Lynn Martin
---
10 July 2017
Hi Anna,
A quick message to say how great the guys were that moved us on Friday!! Excellent workers, and good guys that really cared about our stuff!
I need to rebook with you, I hate to think we are shifting again so bloody quickly, but they made it so much easier & most stuff has just been stored in the garage
Ideally we would love the same 2 guys.
---
8 March 2017
Hi Anna
Just a note to say thank you for your company's great service.
I have used your company 3 times now in the past 6 months and I have found your staff cooperative and considerate, in a stressful time.
So, a big thank you, and although I'm not intending to move anytime soon, I will definitely recommend your company.
Kind regards
Ronda Hensley
---
---
16 JAN 2017
All done and once again they were fantastic and so helpful and happy.
Kind regards
Sharon Fisher
Mission Bay
---
22 DEC 2016
Thanks Anna it all went so smoothly and the guys were great. Can we Book again for the 16 Jan same time to bring the last bit as it wouldn't fit. Same address to same address.
Thank you
Sharon Fisher
---
24 November 2016
Anna
Thanks for that. We were most impressed by your two employees they did a fantastic job. Nothing was not too hard and nothing damaged. Would recommend Super City to anyone.
Regards Andy/Sue
PINK BINS
---
5 September 2016
Hi Anna

Just a quick Thankyou for your move, the guys did an amazing job! The guys
who moved us to Devonport were great last time but these guys were even
better! If you can give them a huge Thankyou from us we were thrilled with
their service :)
Jennie Millen
---
10 July 2016
On 7th July, your company moved me from Maraetai Beach to Youngs Road in Papakura. Your staff were amazing, efficient and a joy to deal with.
Problems at  the receiving end meant your company had to be employed again by Selwyn Oaks Papakura on Monday 11th July to move the same goods from a temporary place to another house on the premises.   A different team arrived who were every bit as good as the initial movers. Apart from two small scratches which I can live with, everything arrived intact and NOTHING went astray.
I have nothing but praise for my experiences with your company and will gladly recommend them to everyone I know.
Thank you.  It was a pleasure doing business with you.
8 July 2016
Just wanted to say a big thank you to Super City Removals for doing such an amazing job with our house move today - I highly recommend them to anyone who has a move coming up. Great guys who were super careful and very efficient and VERY good value for money!
Megan Connolly
---
17 June 2016
Hi Anna,
It was great working with you Anna,  and thanks for making an unpleasant job as hassle free as it could be considering the circumstances.
Cheers
Ross Corlett
Farm Cove
---
2 May 2016
Very short notice contacting Super City Removals, and within 24 hours a full size truck and 2 strong moving men arrived to help me out on a very delicate and sensitive move. Thanks to Anna and her team everything just slotted into place.
Mandy
---
24 May 2016
Hi Anna
Just letting you know about our move. Everything went smoothly and nothing was damaged which is always a bonus. The two guys we had were very efficient and overall did an awesome job.
Thanks for helping us out with all the organising we couldn't have done it without your help.
Thanks
Brad Pinkney
---
10 June 2016
Awesome move today, given the rainy weather and all the stairs the men had to walk up.
We also had household goods in Super City Removals Storage for a couple of months. Which
Worked out really good, everything done under same roof!!
Will be recommending Super City Removals for future moves with all our clients and friends.
Cheers James and Christine
---
"J & Tama did such an excellent job of helping us move. They were extremely polite, efficient and professional at all times. They took great care with our belongings and were very easy to work with. I wouldn't hesitate recommending them to anyone and they are a credit to Super City Removals.
Thank you guys so much."
Diane
(1 September, 2014)
---
"Great company. Great service. Have moved a number of times and this company are the best. Nothing broken, fast and organised. Totally recommend."
Summer Burstyn
(August 13,2014)
---
"Thank you so much to Anna for sending a great team of men to help out with our move from West Harbour to Albany. Our move was perfect and everything was handled with care. It was a tricky move with a very narrow driveway and lots of stairs in Albany. Anna runs this company with professionalism and is very honest and reliable to work with. if ever we were to move again SUPER CITY REMOVALS would be the company to go with.
Thanks a million"
Judith
(7 August, 2014)
---
I want to thank you,and your company for the wonderful service that was provided for me yesterday. I especially want to thank the boys on the truck.........Colin and Alister for their dedication to making sure that the finest detail was seen to.They are both lovely people,and a classic example of representation of your company..... Both of those boys are very deserving,and if I had have been carrying cash on me,I would have given it to them..... I sincerely thank you all for your help,and service.......Yours sincerely.
Hugh Grace
(28 July, 2014)
---
 I just wanted to thank you again for the wonderful help with our move to Raglan. Sione and Eddie were wonderful. They went above and beyond what they were asked to do and I trusted them completely. They also were so kind and I enjoyed their company very much. Thank you and I would highly recommend your company to anyone!
Sincerely,
Julie Collins
(February 14, 2014)
---

The move went very well. I called and left a voicemail for you. Your guys were really awesome! They were fast, efficient, but very careful with our stuff. They were very friendly and nothing was an issue for them when I asked them to move my cupboards from one side of the new office to another. They were very jovial which was a nice change. Just thought you should know. I know as a small business owner customers are quick to complain, but often don't give good feedback when it's due, just wanted to make a change and I think would be nice for those guys to know that we thought they did a great job! Have an awesome weekend and thanks again for your help with this and your great service! Will tell other about you for sure.
Kind Regards
Faieka Abrahams
Master Franchise
SKDS Epsom Tamaki
(November, 2013)
---
I just wanted to say a big thank you to the boys!!!! They did such an incredible job moving us today!!!!!
Amanda Carter
(October 15, 2013)
---
I just wanted to say a big thank you to the boys!!!! Please can you pass on our sincere thanks to James & Danny who helped move us on Friday. Without their help and support in finding us another unit to store our furniture etc, as storage king gave us a unit that was too small, we do not know what we would have done. They were very professional in their work and great guys to have on board.
Cliff & Lesley Swan
(14 October, 2013)
---
Just wanted to inform you the men who did my furniture removal from Dromorne Rd to GT Sth Rd were very efficient and took great care of my items.
I would definitely recommend them.
Many thanks.
Kind Regards
Jan Winter
(12 June, 2013)
---
We were really pleased with the team that moved us to Huapai, thanks Anna your personal touch with our move it was genuinely appreciated.. The men worked so well as a team and everything went very smoothly, made it so much easier for us. We would certainly recommend them.
Lynette Anderson
(March 2013)
---
We recently moved from Cockle Bay to Ramarama, the team Anna sent to us were amazing, they got stuck into our move with lots of professional care. And everything went to clock-work, if ever you want to move, use these guys, Super City Removals they know what they are doing.
Mark and Joanne Denekamp
(February 2013)
---
Massive thanks to your team! They were a huge help to us yesterday - they worked hard and fast and were good guys.
We'll happily recommend your company to friends in the future.
Regards,
Kara, Dorset
(25 Jan 2013)
---
Well what can I say except that Supercity Removals were fantastic, your team arrived promptly, they were neat and tidy and above all were courteous, they even put up with me giving instructions on care and handling of the antiques. I have to honestly say that Supercity Removals get a resounding 10 out of 10. well done. I will most definitely use your services again and I will make sure that all my friends know of your fantastic service.The reason I chose your company was simple, I looked on the internet and came across your ad. I liked the idea that you included insurance in your quote and you responded promptly to my inquiry and confirmation followed shortly afterwards.
S. Lord
(18 Apr 2012)
---
Moving just before Xmas definitely has its stresses. Normally we move ourselves, this is the first time we have used a removal company so I was a bit anxious about it all. We chose SuperCity Removals basically due to Anna's lovely phone manner & helpfulness when we were discussing the move. The driver (Malani) & his other helper turned up on time (great start to the day) and moved our 4 bedroom house with ease, nothing was a problem (we have stairs, a dog & 4 kids!!) and nothing got broken (I have heard some horror stories about other removal companies). I would highly recommend Super City Removals for a move. Thanks Anna, Malani & team!!
Communication: 100% Quality: 100% Reliability: 100% Value: 100%
Leanne
Source: nocowboys.co.nz (December, 2011)
---
My husband and I moved from Central Auckland to the north shore. This is the first time we have used these guys. They were great... very professional & they even had a sense of humour!! Because their truck was professionally packed, we had nothing got broken... We will certainly recommend them to our friends etc.. and have already referred a work mate to use them. Thank you Super City Removals... you made our move a happy experience..
Communication: 90% Quality: 90% Reliability: 90% Value: 60%
Sarah Vettorium
Source: nocowboys.co.nz (October, 2011)
---
Thanks so much, everything went very well. The guys were absolutely terrific. I wasn't there when they unpacked the truck as I stayed behind to clean the house, but the kids all said they were very nice and helpful.
Angelina
Stonefields, Remuera (October 2011)
---
Super City Removals made my day, with their professional staff and excellent team of guys whom took the upmost care of all our items. Would highly recommend them to any one that wants to move within the North Island.
Communication: 100% Quality: 100% Reliability: 100% Value: 100%
Alan
Source: nocowboys.co.nz (September, 2011)
---
We used Super City Removals for our inner city move. They were referred to me by word of mouth and did an outstanding job. The team were fast, efficient, careful and professional - everything you'd want from a Removal Company. We would definitely recommend them.
Communication: 100% Quality: 100% Reliability: 100% Value: 100%
Bronwyn
Source: nocowboys.co.nz (August, 2011)
---
Moving Company was on time and did a great job.
Ha Pham
Mt Albert to Onehunga (22 May 2011)
---
Malani and his off-sider were wonderful, they packed all of my personal effects and Made my move so easy and did it all with a BIG smile on their faces.
Arlene
Herne Bay to Parnell (21 May 2011)
---
Job well done your moving company rocks!!!.
Collin
Whitford to Totara Heights (14 May 2011)
---
I have now used your company twice and your men are so helpful and great to deal with. I will have no problem in both using them and telling everyone about your company.
Sumner
Ponsonby (10 May 2011)
---
Thanks so much to Lasa and his team, they were so professional and did an outstanding job for us. We would have no hesitation in using Super City Removals again for our move.
Jane and Alan
St Heliers (6 May 2011)
---
Hi just wanted to say thank you for your service the guys were fantastic, nothing was too much trouble for them, very professional.
Anna
East Tamaki to Howick (5 May 2011)
---
Just a quick note to say thanks for the awesome move by your company.
Garth
Titirangi to New Lynn (4 May 2011)
---
Fantastic job, very helpful and careful guys, thanks to Daniel and his team.
Janie & Mark
Ellerslie to Panmure (23 April 2011)
---
Please give my regards to Daniel and his off-sider for a great job done.
Charlotte
Forrest Hill to Herne Bay (16 April 2011)
---
Your 2 guys were the best very efficient and professional congrats for the future. I will recommend you to all.
Jean
Grey Lynn to Pt Chev (15 April 2011)
---
I will definitely use you guys again.
Claire
Onehunga to Managere Bridge
---
Thanks for helping out at such short notice Super City Removals.
M. Pontin
Dannemora to Howick (13 Dec 2010)
---
You have hard working guys in your team all the best to Super City Removals.
J. Craig
Onehunga to Hillsborough (27 Nov 2010)
---
Thanks Anna, great team and so helpful and friendly.
K. Poloa-Weir (26 Nov 2010)
---
Tricky move with lots of stairs no problem for Super City Removals.
Maria
Mt Eden to Massey (21 Nov 2010)
---
Thanks Anna your guys were very efficient and did a great job.
Matt
Auckland
---
Your Company was fantastic, very friendly staff.
T. Kettle
Kohi to Oraki (11 Nov 2010)
---
Will have no hesitation to use you again very excellent move.
G. Millar
Farm Cove to Sunnyhills (29 Oct 2010)
---
Thanks for sending your truck to help me out today they were really good.
J. King
Remuera to Shelly Beach Road (28 Oct 2010)
---
Thanks for sending your truck to help me out today they were really good.
J. Bergin
CBD to Mirangi Bay (21 Oct 2010)
---
Thanks Anna and I will keep coming back to you. I am forwarding this to all my business and family friends so they can keep Super City Removals in mind for the business and home moves.
Paul Carew
Nothshore to East Tamaki (14 0ct 2010 and 24 Dec 2010)
---